The El Loco Platform
Localization built for the mobile world
How It Works:
Project Prep:
Goodbye tedium.
Gone are the days of manually wrapping strings and running obscure command-line functions.
Like a localization sherpa, the El Loco app was designed to run along side your development tools to meticulously sweep your source code for strings to localize, tag them for your review, and update your project based on your input.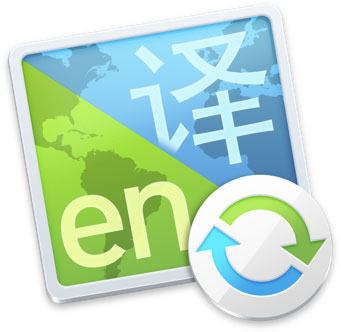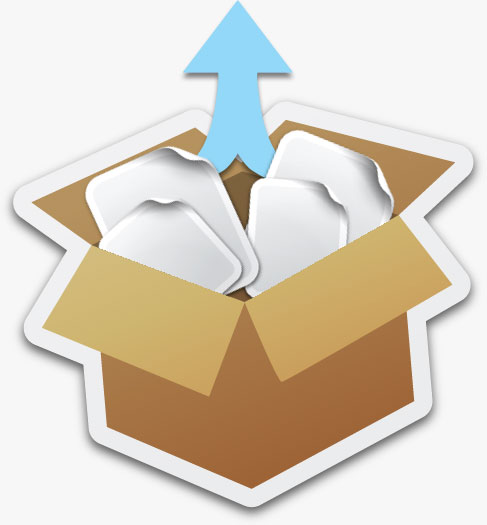 String Extraction:
It won't hurt a bit.
Getting strings out of your source code and into a usable format can be about as much fun as pulling teeth.
The El Loco app plucks out any strings identified during code prep and adds them to a localization file that can be easily uploaded to the El Loco web app.
Got interface files? Have strings embedded in storyboard files or xibs/nibs? We've got 'em covered.
Worried about your source code? Don't be. You can rest assured that all of your source code will stay on your machine. Period. The only thing uploaded to El Loco are the strings and screen definitions.
Auto-Translation:
Like having helper robots.
Pseudo-translation is nice and all, but what good does a bunch of random filler text do you?
El Loco auto-translation gives you the real deal. After uploading your strings, the El Loco helper bots immediately begin processing the text. In just a few minutes, you have a workable, translated version of your app.
EVEN BETTER THAN ROBOTS: Add El Loco Translation Services to the mix and leverage a multitude of professional translators who can review and approve translations and make your app shine around the globe. Learn more.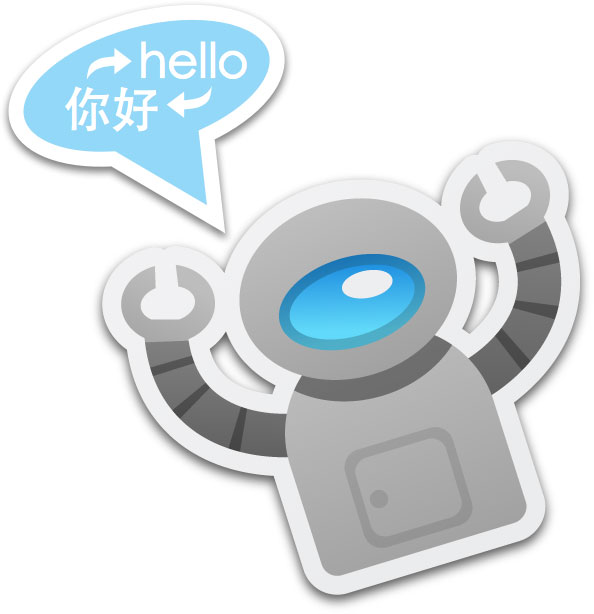 What developers are saying:

We're launching an app in 8 languages and El Loco has saved us 2 days already! El Loco made it easy to handle the content translations for all 8 languages, helped us to immediately see what parts had to be translated and approved, and was perfect in managing the content and ensuring we're all working on the same version.

I have used a quite a few other translation services… but the thing that sets El Loco apart is the entire pipeline: from injecting code into the app, capturing visual context, handling the translation process, reintegrating translations back into the app, and then preparing for final shipment.

I have a ton of different currency name strings in my app and was delighted that El Loco did the work of extracting them all, plus strings I had forgotten about! The translators took to the Visual Context web view straight away. Saved absolutely loads of time. Quick and friendly support, too.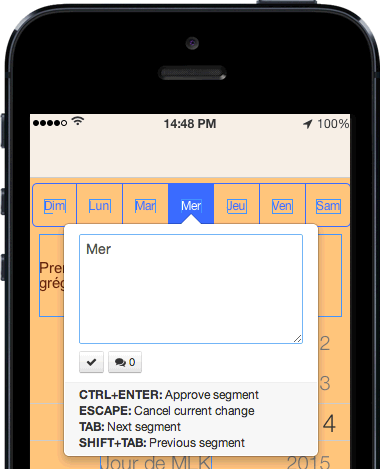 Visual Context:
It's kind of a big deal.
Unlike todays translation tools, Visual Context is a breath of fresh air.
El Loco's exclusive Visual Context feature allows you—and translators—to view and edit translations directly in your app using just your browser†.
How's that possible? Visual Context provides a cutting-edge web rendering of your app that's as close to the real thing as you can get without the actual app.
Will it fit? Among its many innovative features, Visual Context highlights text overruns in real-time. Using the ElLocoTalk messaging system, you can easily communicate with a reviewer to fix any issues quickly and efficiently.
† Chrome, Firefox, and Safari
String Re-Integration:
We put 'em back.
Once you have a completed translation, how do you get the files into your project?
Relax. The El Loco app isn't going to leave you high and dry! When a translation has been completed, you're just a click away from world domination.
With one-click integration, the El Loco app automatically fetches the new language files, places them into the necessary folder(s) on your machine, and updates your project. All that's left is to test your app in the new language and think about how clever you were to take a modern approach to mobile app localization!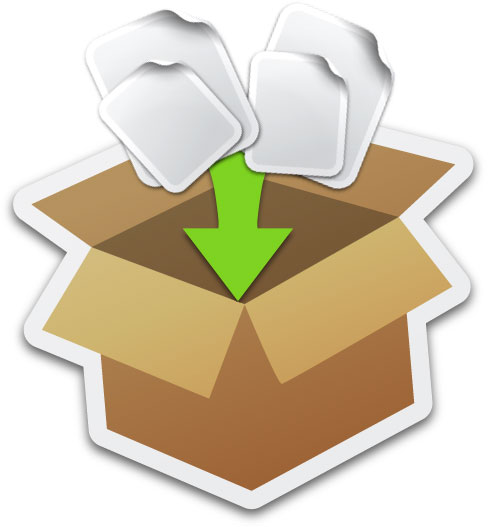 What translators are saying:

In the past, I haven't liked to do software localization much because there is so much additional knowledge required. I love how the El Loco Platform takes away the need for me to have a technical understanding and lets me focus on what I am good at—translating. Working in a virtual iPhone screen made my job so much easier—as did the ability to directly communicate with the developer about overrun questions (a big issue in German!).

I have been doing software localization for over 5 years using a variety of popular tools. My experience with the El Loco App Localization Platform was beyond my expectations! Seeing the field overruns as I typed—and by how much they were overrun—was truly remarkable.

I really enjoy using the UI—it is very convenient to be able to see all the strings both separately and the way they look in an app.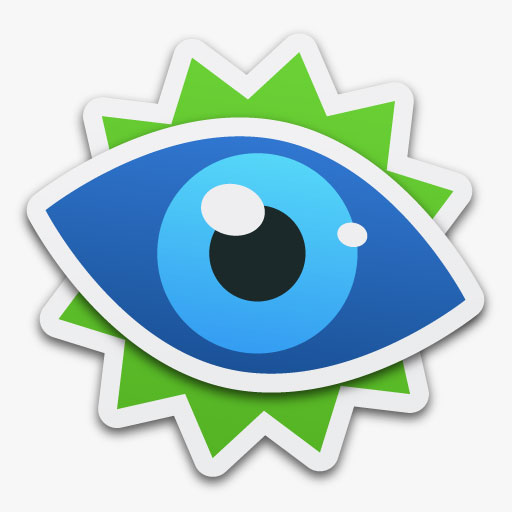 Continuous Localization:
We'll be watching. In a good way.
What if your app changes? What if you add new text? Or new screens? Don't worry! We've got it covered.
Mobile apps can change at breakneck speed. Your localizations need to keep up. The El Loco app tracks your project and keeps an eye out for new and modified strings. It also watches for changes to your app interface files (storyboards, xibs/nibs, etc.). When something changes, simply upload the new or modified strings for translation. It's that easy.